Lido's Italian
Restaurant
7252 Broadway
Lemon Grove, CA 91945
Tel: (619) 469-9901
Fax: (619) 469-2009
Email: Marco Simi and Liz Simi

All Major Credit Cards accepted

Hours:
Mon-Thu: 11 a.m. - 11 p.m.
Fri-Sat: 11 a.m. - Midnight
Sunday: 11 a.m. - 10 p.m.
Click here to view Google Map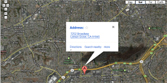 Welcome to Our New Website !
Established in 1955 Lido's has been serving our Community for Generations !
Read our reviews ! Check out our Menu ! Come and enjoy our great Italian Dishes !
Enjoy our cozy Bar and taste our foods and great Familiar ambience !
Our staff of Cooks and Servers will make you feel right at home !